Industrial Microwave-, Plasma-, RF- and Control-Systems
Home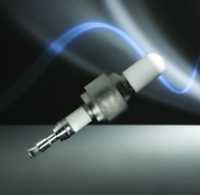 M-Press Systems (M) Sdn. Bhd. is specialised in the service and supply of industrial microwave-, plasma-, Rf- and control-systems. Our customers are from a wide range of different industries, including semiconductor companies, automotive sub-suppliers, food and herb processing companies, pharmaceutical companies, manufacturers of MEMS, high-end ceramics, rubber products, plastic parts and others. Our engineers are serving customers in Malaysia, Singapore, Thailand, Indonesia, the Philippines and Japan for more than 15 years now.
Besides supplying a wide range of components, complete microwave- and plasma-generators as well as complete plants for the manufacturing and treatment of different products, our main focus lies on a fast, reliable and professional service. This allows our customers to archive maximum up-times, even and repeatable product quality and reduced manufacturing cost, thus keeping them competitive in a fast changing environment.
Due to our expertise we are not only capable to maintain, service and repair the equipment delivered by us, but we also support our customers when it comes to problems with auxiliary equipment or the process as a whole. The advantages are reduced downtimes, reduced cost for maintenance and repair and often enough overall improvements in the manufacturing process.
So if you are looking for technical service, spare parts, components, microwave- and plasma-generators or manufacturing and treatment plants, or if you are in the process of developing a customised solution for your specific manufacturing requirements, please feel free to contact us.